Before & After Photos of Neck Lift - Las Vegas, NV*
Procedure Details
This patient had to wear turtleneck to hide her sagging neck and wrinkled skin. She underwent outpatient modified Myint Neck Lift.
More
Neck lift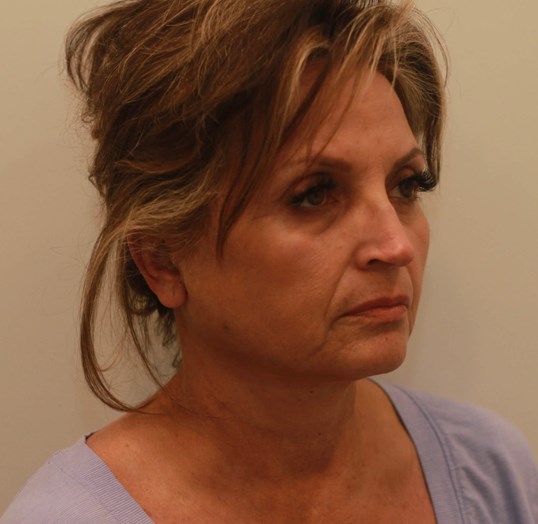 Las Vegas female patient presented with sagging neck. She underwent a modified Myint Neck Lift More
There are many methods to rejuvenate and revitalize the sagging neck. Surgical and non surgical. No surgical includes radio frequency, ultrasound and surgical includes liposuction, neck lift. Both bring rejuvenaction to the patient depending on what is discussed in the consultation. Both have pros and cons and needs to be discussed with Dr Myint during the consultation.