Get Rid of Under-Eye Bags for a Youthful Look with Eyelid Surgery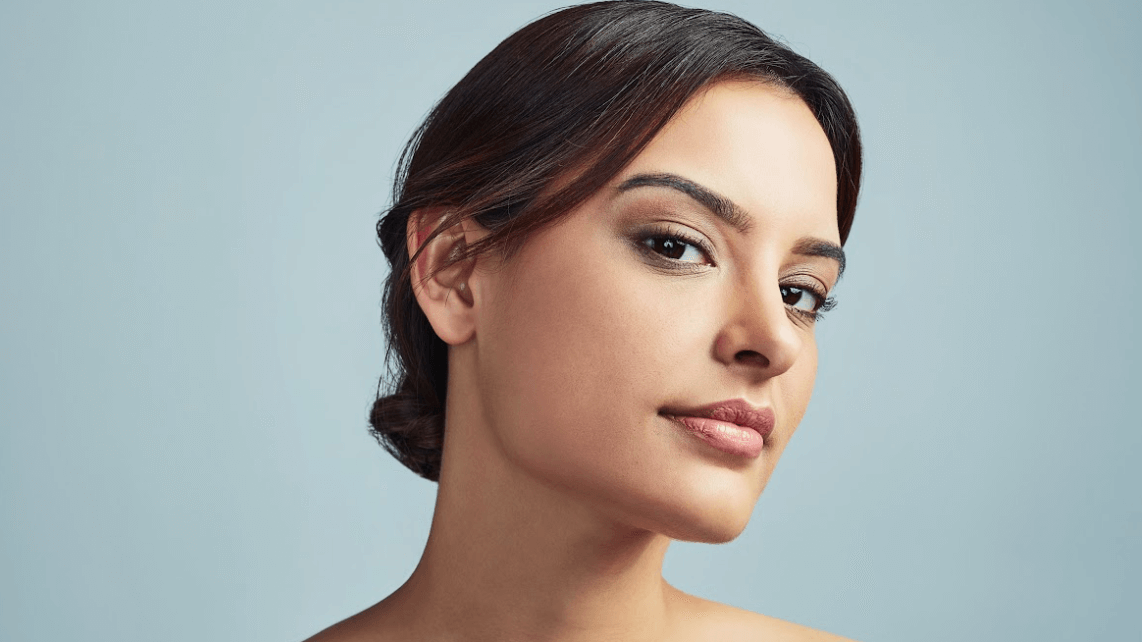 Your eyes are one of the first things that people notice about you. If you have under-eye bags, then you probably look tired and older than your years. You may have tried a variety of home remedies, like putting fresh-cut cucumbers on your eyes to alleviate the under-eye bags, but with no success. Luckily, you do have options. Eyelid surgery can help restore your youthful appearance.
Do you have lax skin around your eyes? If so, schedule a consultation at Myint Oculo Facial Plastic Surgery in Las Vegas, NV or Beverly Hills, CA. Board-certified and fellowship-trained Oculo Facial Plastic and reconstructive surgeon Dr. Shoib Myint will listen to your goals and develop a customized treatment plan to help meet your needs.
Can I get rid of under-eye bags?
If an excess of lax skin is hiding your eyes, then Dr. Myint can perform eyelid surgery, also called blepharoplasty, to effectively lift and tighten both the lower and upper eyelids. Eyelid surgery can give you a more youthful and refreshed appearance.
Benefits of an eyelid lift include:
Improved vision because eyesight is not hindered by folds of skin
Reduction in sagging eyelid skin
An alert, refreshed appearance
Decrease eye irritation that occurs in the folds of the eyes
Remove skin irritation
Is eyelid surgery right for you?
Any time you are considering surgery, it is a big decision. You might be wondering if eyelid surgery is the right decision for you. Upper and lower blepharoplasty is conducted regularly on both men and women. Dr. Myint will examine your eyelid folds to determine if you are a suitable candidate for the surgery. Many patients with excessive lax eyelid skin have vision problems, which can negatively impact their enjoyment of life. If your skin drops lower than your upper eyelid or you have bulging bags right under your eyes, then eyelid surgery can give you a more youthful appearance.
Types of eyelid surgery
Eyelid surgery is complex and depends on your needs. You can have eyelid surgery on the upper eyelids, the lower portion of the lids, or both the upper and lower eyelid areas.
Upper eyelid surgery will help get rid of the folds of skin that can droop over your eyes. An incision is placed along the natural crease in your eyelid, and the fatty tissue and loose skin are removed.
Lower blepharoplasty alleviates puffy skin that is located on the lower lid. An incision is positioned right below the lash line, and excess tissue and fat are removed. The skin is then lifted to create a younger-looking appearance.
Following eyelid surgery, you'll need to rest and avoid any overly strenuous activities for several days. You might have mild swelling, bruising, and discomfort. A cold compress and pain medication will help relieve any discomfort.
An eyelid surgery is long-lasting, but natural aging does continue. You may need to maintain your results with revisional eyelid lift surgery or nonsurgical eye lift treatments.
Schedule an eyelid lift surgery consultation today in Beverly Hills, CA, or Las Vegas, NV
If you would like to learn more about eyelid surgery and how it can get rid of under-eye bags, then we invite you to schedule a consultation with Dr. Shoib Myint at Myint Oculo Facial Plastic Surgery in Beverly Hills, CA or Las Vegas, NV. He will meet with you to discuss what you can expect from eyelid surgery so you can determine if it is the best possible treatment choice for your needs. Contact us to learn more.