Eyelid cancer is a disease that occurs on or in the eyelid. There are several common types of eyelid cancers, including basal cell carcinoma, squamous cell carcinoma, sebaceous carcinoma, and melanoma. At Myint Oculo Facial Plastic Surgery in Las Vegas, NV, seasoned oculofacial plastic surgeon Dr. Shoib Myint offers eyelid cancer treatment to eliminate malignant tumors. His goal is not only to remove dangerous lesions but also to reconstruct the eyelid in order to restore a natural appearance. If you suspect you may have eyelid cancer or have noticed changes in the skin around your eyes, call our office today to set up a comprehensive exam.
Eyelid Cancer Reviews
"I am a little more than 2 weeks post op for a brow lift done by Dr Myint.   I am thrilled.   I was out and about 4 days after surgery with some slight bruising around my eyes, but easily covered with light makeup.  This surpassed my expectations.  Dr Myint is professional, personable and answered all my questions.   I would highly recommend him and his staff."
- K.M. /
Yelp /
Jun 30, 2019
"I love this man! I had ptosis right eye. Insurance covered most of it. He was a CLASS ACT and very likable, from start to finish and will be the same for you. Even prepping for surgery, with my blood pressure off the charts taking hours of medical staffs time and then having to cancel and reschedule my surgery ($$$$ time/oppty) he was SO COOL about it it. Left a huge impression. Anyway, now with procedure complete, my eyes are absolutely exactly semetrical for the 1st time in 10 years. His nurses, Desiree, and the "musician with man bun lol" anesthesiologist were perfect for what i needed. I just cant give a big enough 10. P.S. He even played Lidacris in the OR for me and i know he died but it really helped me:) Dr. Myint is a perfectionist with a personality. Rare combo:) Choose him."
- J.M. /
Yelp /
Feb 18, 2020
"Dr. Myint is amazing! I have graves disease and had a thyroidectomy which left me for the past 10 years unable to close my eyes. I literally had to tape them shut when I went to bed. Over the couse of 10 years I have had 25 surgeries and surgical proceedures done by different plastic surgeons and they never fixed the problem.   The exact cause of thyroid eye disease is not known but it is thought to be caused by an abnormal immune response that is targeted at the healthy tissues of the eye. None of the surgeons realized this and kept giving me more failed surgeries Well then I met Dr. Myint. This man fixed my eyes and now thank God I can go to sleep without taping my eyes to shut. He knew what the other surgeons did not know and was able to fix the problem. Now I know why they call him Dr. Majic Myint!  If you have a thyroid dissorder or graves disease and have problems with your eyes this is the man to see!!! Thank You Dr. Myint and God bless You!"
- K.S. /
Yelp /
Apr 25, 2019
"Unbelievable doctor!! - I flew to las Vegas to have my eyes done by dr myint. He is truely on of the few caring physicians nit to mention he has incredible hands and does magic!!!"
- A. /
Yellowpages /
Nov 07, 2009
"The Best! - April 9, 2019Re: Dr. [RS bleep]A. MyintDr. Myint is an excellent physician; He is highly skilled, artistic, caring, and personal. I was initially referred to him by my eye doctor for medical eyelid surgery. Another Dr. had done this surgery the prior year, but outcomes were not good and the sight problem was unchanged. Dr. Myint not only had to re do the procedure, but also had to undo what the prior surgeon had done. Outcomes were excellent this time. I now trusted Dr. Myint so much that I decided to have him perform a cosmetic procedure –a lower facelift. Again, the outcomes were excellent and were just as I hoped for. Dr. Myint performs outpatient medical procedures in Henderson through his office with Nevada Eye Physicians, and cosmetic procedures at Lane Smith Cosmetic Surgery Center /Summerlin. I highly recommend this Doctor for any facial/eye surgery you require-either medical, reconstructive, or cosmetic."
- C. /
RealSelf /
May 05, 2019
Previous
Next
causes and symptoms of eyelid cancer
The eyelids consist of some of the thinnest layers of skin on the body, which makes them more sensitive and susceptible to damage. There is no one specific cause of eyelid cancer, but risk factors include excessive sun exposure, advanced age, fair skin, poor overall health, and a history of skin cancer. The most common signs and symptoms of eyelid cancer include a flat or raised lesion on the eye, an ulcer or stye that does not heal, abnormal changes in the eyelid skin, loss of eyelashes, chronic itching, swelling, or infection.
treatment for eyelid cancer
Treatment varies depending on the type and severity of eyelid cancer. The most common form of treatment is surgical excision. Generally, Dr. Myint will first complete a thorough evaluation of the area and often coordinates with an on-site pathologist to ensure all the cancerous tissue has been removed. In some cases, a dermatologic surgeon may be consulted for Mohs surgery. Dr. Myint will then reconstruct the eyelid to repair the treated tissue. As an expert oculofacial plastic surgeon, Dr. Myint has the knowledge and skill to perform such a delicate and complex surgery.
How can you tell if you have eyelid cancer?
Symptoms of eyelid cancer include a bump that is waxy, shiny, and smooth, or red and firm. A sore that is crusty, bloody, or scabbed and a brown or skin-colored lesion that may look like a scar or a scaly skin patch that is rough, brown, or red can also be signs of eyelid cancer.
How common is eyelid cancer?
Skin cancer is a very common form of cancer, and about 5 - 10% of skin cancers occur on the eyelids.
Is eyelid cancer serious?
A small percentage of eyelid cancers are squamous cell carcinomas (SCC) that pose a higher risk for spreading, with a small number of cases becoming life-threatening. Melanoma is a more dangerous type of skin cancer that can occur around the eye, but it is rarer.
What causes eyelid cancer?
Sunburns, injuries, disease, and burns on the eyelid result in a higher risk for eyelid cancer. Squamous cell and basal cell cancers result from too much repeated direct exposure to the sun.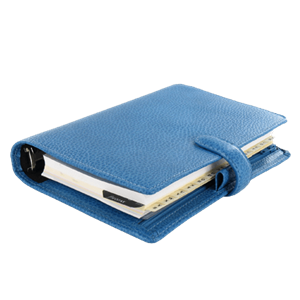 Plan Your Procedure
Average Cost

$3,000

-

$5,000

Recovery Time

1 – 3 Months

Average Procedure Time

1 – 3 Hours

Post-op Follow-up

1 Week

Procedure Recovery Location

Outpatient
Contact Us
Eyelid cancer is a serious condition that should not go untreated. If ignored, it can spread beyond the eyelid and cause further damage. Dr. Shoib Myint is a fellowship-trained oculofacial plastic surgeon who specializes in surgical treatment and reconstruction of the eyes and face. He has treated many patients and helped them regain a natural appearance. Get in touch with Myint Oculo Facial Plastic Surgery in Las Vegas, NV today to schedule an exam.
Related Procedures