What is facial regeneration?
Following a good home skin care routine is important to keep a great complexion, but every now and then you may need more drastic intervention with facial regeneration treatments in Las Vegas, NV. Personalized to meet the concerns and needs of your complexion, oculofacial plastic surgeon Dr. Shoib Myint performs nonsurgical facial regeneration for his Las Vegas, NV patients to make their skin radiant and healthy. After a consultation to assess both visible and hidden damage, a customized treatment plan will be chosen to help rejuvenate your skin that may include any combination of micro- and nano-fat grafting, skin regeneration, and microinfusions to achieve custom, glowing results. Schedule an appointment to get a professional facial regeneration treatment at Myint Oculo Facial Plastic Surgery to raise the beauty and health of your skin to a new level.
Reviews
"Looking 10 Years Younger!!!! I feel confident and see the bright, young eyes I knew before - Dr. Myint performed my brow lift two weeks ago, and I absolutely love the results. The procedure resulted in minimal discomfort relieved by Tylenol for two days. Before my brow lift, I disliked looking at pictures of myself, and always appeared exhausted. Now I feel confident and see the bright, young eyes I knew before. I have tried multiple non-invasive lasers over the last few years, and have even tried injectables. I am very happy that I consulted with Dr. Myint and proceeded with a surgical procedure that will benefit my looks for many years to come. If you want youthful, beautiful, natural-looking results, treat yourself to Dr. Myint's talents. Dr. Myint is highly accomplished, has a superb bedside manner, and will provide ample information before and after the procedure."
- E. /
RealSelf /
Jun 15, 2020
"I have been a patient of Dr. Myint for the last few years and I'm extremely happy with his expertise and results. He is truly knowledgable and highly talented. A real artist in the best sense of the word. He is also very good in reconstruction surgery and in fixing the mistakes of other doctors. His results are natural and always perfect. As a model and beauty queen I wouldn't trust anyone else."
- L.S. /
Yelp /
Aug 13, 2020
"After retiring to Las Vegas in 2010, I consulted several LV doctors to find a plastic surgeon for upper eyelid surgery. All three doctors recommended Dr. Myint for the reason that he is only one of several Oculo Facial Plastic Surgeons world-wide and is the top in his field. I then googled him and was very impressed with his credentials. I went with him and since then have had several other procedures done by Dr. Myint. In all cases, I was extremely pleased with the results. He is an amazing and wonderful doctor, and I can attest that he lives up to everything stated on his website. The words: beloved, trust, passionate, cautious, and caring accurately describe Dr. Myint. I think the world of him and his staff Alexzandra and Brittney, and highly recommend Dr. Myint to anyone seeking to improve their appearance."
- J.M /
Office Visit /
Feb 16, 2023
"Had Ptosis surgery, I was absolutely terrified. Dr. Myint and his staff were fantastic, had no pain or any discomfort really, a little bruising but not bad at all! My whole experience was great! I highly recommend Dr. Myint he did a great job. Many thanks again Dr. Myint"
- J. /
Healthgrades /
Jul 27, 2022
"I had a consultation with Dr. Myint this morning. He is an oculo facial plastic surgeon. His office is located in Nevada Eye Physicians, an ophthalmology practice -- which is indeed one of Dr. Myint's expertise areas with respect to plastic surgery. The glass door entering into the suite's waiting room clearly has his name displayed. I checked in with the receptionist. Minutes later I was greeted by one of Dr. Myint's assistants and escorted into one of the practice's exam rooms--similar to any other medical practice exam room.I was clearly impressed with Dr. Myint's knowledge, his detailed explanations, and his overall patient demeanor in terms of listening/answering questions. His staff is friendly and definitely service oriented. My experience rated 5's in all aspects that are important to me. Office aesthetics is not one of those.Dr. Myint won my trust by his knowledge and "bedside manner." His support staff is first class as well. "
- K.M. /
Healthgrades /
Jun 02, 2022
Previous
Next
How does facial regeneration work?
After your consultation to determine your custom treatment based on your skin type and needs, you will relax in one of our Las Vegas, NV treatment rooms as your facial rejuvenation begins. Dr. Myint will begin by making sure your skin is cleansed and applying a numbing cream, if needed, to keep you as comfortable as possible throughout the treatment. Depending on your skin goals and the results of your consultation, your procedure may include micro- and/or nano-fat grafting, which injects harvested fat cells as a natural dermal filler to restore fullness to your face. Dr. Myint may also employ skin regeneration machines to help with texture, sun damage, and hyperpigmentation. Finally, microinfusions may be added to your custom treatment plan to help your body naturally produce the collagen and elastin needed to keep your facial regeneration results fresh for months to come. The entire nonsurgical treatment plan can be done in the comfort of our office at Myint Oculo Facial Plastic Surgery.
Is facial regeneration safe?
Yes, facial regeneration is a safe procedure when performed by an experienced plastic surgeon like Dr. Myint. Our team uses advanced techniques and the most up-to-date technology to make sure you get beautiful, natural-looking outcomes that last. Rest assured that your safety is our top priority.
How long does facial regeneration last?
The results of facial regeneration vary depending on the specific procedure and your skin type. However, you can expect to enjoy the benefits of healthy, glowing skin for months after treatment. Regular maintenance sessions are recommended at Myint Oculo Facial Plastic Surgery to keep your skin looking and feeling good.
Is facial regeneration painful?
Our Las Vegas, NV staff uses special techniques to ensure your treatment is as comfortable and relaxed as possible. Depending on your skin's sensitivity, a numbing cream may be applied beforehand to minimize any potential discomfort. Talk to our team during your consultation for more information about what to expect during facial regeneration.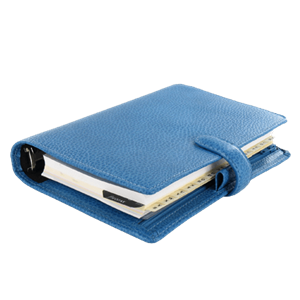 Related Procedures
Make use of your body's individual restorative abilities to reduce the signs of aging and achieve glowing, silky skin. Facial regeneration at Myint Oculo Facial Plastic Surgery uses your body's natural resources and cutting-edge procedures to improve the feel, color, and beauty of your complexion. Get more information about facial regeneration amount, benefits, and other information by making a consultation with Dr. Myint in Las Vegas, NV soon!