About Fat Transfers with LOWER BLEPHAROPLASTY 
The presence of lower eyelid bags and hollowness can give the appearance of that "tired" look. The underlying cause is the loss of volume or fat in the face as we age. This fat that we all will lose in our face is like a tire losing air. The face can flatten and sag and look deflated and hollow. This, along with other anatomical changes can age us. Dr. Myint performs a very delicate unique procedure of moving the fat bags from the eyelid to the hollow area. This procedure of moving a patient's fat is called a fat transposition (or fat transfer). This procedure can be done by making the cut from inside the eyelid so there are no visible scars and no stitches. The results are fantastic.
Reviews
"Looking 10 Years Younger!!!! I feel confident and see the bright, young eyes I knew before - Dr. Myint performed my brow lift two weeks ago, and I absolutely love the results. The procedure resulted in minimal discomfort relieved by Tylenol for two days. Before my brow lift, I disliked looking at pictures of myself, and always appeared exhausted. Now I feel confident and see the bright, young eyes I knew before. I have tried multiple non-invasive lasers over the last few years, and have even tried injectables. I am very happy that I consulted with Dr. Myint and proceeded with a surgical procedure that will benefit my looks for many years to come. If you want youthful, beautiful, natural-looking results, treat yourself to Dr. Myint's talents. Dr. Myint is highly accomplished, has a superb bedside manner, and will provide ample information before and after the procedure."
- E. /
RealSelf /
Jun 15, 2020
"I have been a patient of Dr. Myint for the last few years and I'm extremely happy with his expertise and results. He is truly knowledgable and highly talented. A real artist in the best sense of the word. He is also very good in reconstruction surgery and in fixing the mistakes of other doctors. His results are natural and always perfect. As a model and beauty queen I wouldn't trust anyone else."
- L.S. /
Yelp /
Aug 13, 2020
"I had originally gone to another surgeon for a consultation for eyelid surgery. I told him I felt my eyelids made me look tired, old and angry. He gave me a price for my eyelids and quickly left the room. I felt like I was bothering him. My friend had gone to Dr. Myint and was so impressed with him she insisted I meet with him before deciding on a surgeon. When I met with Dr Myint I told him the same thing. I needed eyelid surgery. He said "that's not what you're looking for. You're looking for this". With that said, he lifted up my eyelid and pulled my forehead back a little. With mirror in hand he said "I think this is what you're looking for". YES!! That's it! That's exactly what I want!! It's been a little over a month since my Eyelid and Brow Lift surgery. Although I'm still healing the difference in my appearance is amazing. My husband and friends tell me I look at least 10 years younger. I have more confidence and self-esteem. Dr Myint is amazing. He's a perfectionist. He checks my healing process every couple weeks. I am so thankful my friend recommended Dr. Myint. If I had gone with that other surgeon, I would not not be happy right now. He would have given me what I asked for and not what I needed."
- R.S. /
Google /
Jul 29, 2021
"I recently had an eye lift and forhead lift with Dr. Myint. I chose him as he had performed an emergency surgery on my daughter as she was bit by a dog near her eye. She fully recovered and we can barely can see her scar. I also chose him because he specializes in not just plastic surgery but your eyes as well. The surgery went great and his entire office was very attentive. I saw him several times during the healing process and he was very patient with me as I expressed various concerns with the healing process. He seemed genuinly interested in my opinions and concerns. He addressed every one. It has been six months and I am super happy. I have seen a couple friends for the first time since Covid and they have commented on my eyes and face. It was money well spent! I highly recommend Dr. Myint!"
- L.C. /
Google /
Jul 23, 2021
"I been experiencing self esteem issues due to my puffy eyes for over 5 years and decided to do something about it. I researched a lot of Doctors and found that Dr. Myint was the one that specialized in under eye Fat Transfer. I set up an appointment for my consultation and decided to go for it. I had my surgery 10 days ago and I can already see a difference in my appearance even with the swelling. I am looking forward in seeing the results in the upcoming months. Thank you Dr. Myint you are amazing !!!"
- B.M. /
Google /
Jul 22, 2021
Previous
Next
The recovery involves some swelling and bruising for 1-2 weeks. The tape on the eyelid will be removed in few days.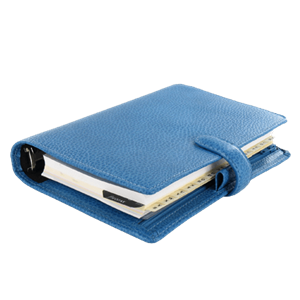 Frequently Asked Questions
How long does this procedure take?
Typically it takes 1-2 hours.
What kind of anesthesia is used?
Dr. Myint will use localized monitored anesthesia with mild IV sedation.
How long will it take my eyes to heal?
Typically it takes 2 weeks of swelling and bruising. Most patients can go back to work in few days. You can see immediately after surgery with no patch.
When do I get to see the results?
With lower eyelid surgery, the final result can take as long as 3 months (on average).
Will there be any complications with a fat transfer blepharoplasty?
Like any surgery, there might be a chance for revision of the eyelid depending on the patient and how they heal. This could include but is not limited to anything from a stitch breaking to scar tissue to repositioning the fat if needed.
Get Youthful-Looking Eyes Again
If you have noticed your eyes to look "tired" and want to rejuvenate the appearance of your eyes, Dr. Myint can help you achieve your aesthetic goals with a fat transfer blepharoplasty . For your own personal and confidential consultation, contact Dr. Myint's Las Vegas, NV office.