What is Nonsurgical Skin Tightening?
As we advance in age, our healthy supply of collagen and elastin decreases. This typically leads to fine lines, wrinkles, and sagging skin. If you want to improve the tautness and overall health of your skin without cosmetic surgery, consider nonsurgical skin tightening (or laser resurfacing) at Myint Oculo Facial Plastic Surgery in Las Vegas, NV. Using state-of-the-art technology, laser resurfacing prompts the natural production of elastin and collagen to help you develop firmer contours. Oculo Facial Plastic Surgeon Dr. Shoib Myint is excited to offer nonsurgical skin tightening to patients who wish to rejuvenate their appearance. Call our aesthetic practice today to book your appointment.
Reviews
"Looking 10 Years Younger!!!! I feel confident and see the bright, young eyes I knew before - Dr. Myint performed my brow lift two weeks ago, and I absolutely love the results. The procedure resulted in minimal discomfort relieved by Tylenol for two days. Before my brow lift, I disliked looking at pictures of myself, and always appeared exhausted. Now I feel confident and see the bright, young eyes I knew before. I have tried multiple non-invasive lasers over the last few years, and have even tried injectables. I am very happy that I consulted with Dr. Myint and proceeded with a surgical procedure that will benefit my looks for many years to come. If you want youthful, beautiful, natural-looking results, treat yourself to Dr. Myint's talents. Dr. Myint is highly accomplished, has a superb bedside manner, and will provide ample information before and after the procedure."
- E. /
RealSelf /
Jun 15, 2020
"I have been a patient of Dr. Myint for the last few years and I'm extremely happy with his expertise and results. He is truly knowledgable and highly talented. A real artist in the best sense of the word. He is also very good in reconstruction surgery and in fixing the mistakes of other doctors. His results are natural and always perfect. As a model and beauty queen I wouldn't trust anyone else."
- L.S. /
Yelp /
Aug 13, 2020
"The results look natural and my friends and family say I look refreshed - Another plastic surgeon initially referred me to Dr. Myint because he specializes in eyelid surgeries. I also did a consultation with another surgeon, but after meeting with Dr. Myint, I knew he was the one. I was impressed by his honesty, candid responses to my questions and that he did not try to oversell me on additional procedures. I felt so comfortable with Dr. Myint that I decided to have the lower bleph and mini facelift surgeries done together because of the similar recovery time frames. Dr. Myint is a masterful surgeon with a reassuring demeanor. I had the lower bleph and mini facelift surgery 2-1/2 months ago and I am amazed and very pleased with the results. On the day of surgery, I could see Dr. Myint's experience and artistry as he did the markings and explained the procedures. I felt calm and reassured that I was in the best hands for the surgery. Dr. Myint and his staff were professional and responsive to my questions pre and post-operation. Dr. Myint was excellent at communicating what to expect during the recovery period and everything he said is exactly what I experienced. It was reassuring to know that the swelling and day-to-day changes were a normal part of recovery. I am so glad I had the two procedures done together because now I am back to my normal activities and feel I look younger and more vibrant. The results look natural and my friends and family say I look refreshed. The lower eyelid bags and jowls that were the biggest issue for me are gone. It's like the clock has been reversed 10-15 years. I highly recommend Dr. Myint if you are looking for natural looking results. Thank you Dr. Myint!"
- C. /
RealSelf /
Dec 19, 2021
"I had originally gone to another surgeon for a consultation for eyelid surgery. I told him I felt my eyelids made me look tired, old and angry. He gave me a price for my eyelids and quickly left the room. I felt like I was bothering him. My friend had gone to Dr. Myint and was so impressed with him she insisted I meet with him before deciding on a surgeon. When I met with Dr Myint I told him the same thing. I needed eyelid surgery. He said "that's not what you're looking for. You're looking for this". With that said, he lifted up my eyelid and pulled my forehead back a little. With mirror in hand he said "I think this is what you're looking for". YES!! That's it! That's exactly what I want!! It's been a little over a month since my Eyelid and Brow Lift surgery. Although I'm still healing the difference in my appearance is amazing. My husband and friends tell me I look at least 10 years younger. I have more confidence and self-esteem. Dr Myint is amazing. He's a perfectionist. He checks my healing process every couple weeks. I am so thankful my friend recommended Dr. Myint. If I had gone with that other surgeon, I would not not be happy right now. He would have given me what I asked for and not what I needed."
- R.S. /
Google /
Jul 29, 2021
"I recently had an eye lift and forhead lift with Dr. Myint. I chose him as he had performed an emergency surgery on my daughter as she was bit by a dog near her eye. She fully recovered and we can barely can see her scar. I also chose him because he specializes in not just plastic surgery but your eyes as well. The surgery went great and his entire office was very attentive. I saw him several times during the healing process and he was very patient with me as I expressed various concerns with the healing process. He seemed genuinly interested in my opinions and concerns. He addressed every one. It has been six months and I am super happy. I have seen a couple friends for the first time since Covid and they have commented on my eyes and face. It was money well spent! I highly recommend Dr. Myint!"
- L.C. /
Google /
Jul 23, 2021
Previous
Next
Candidates For nonsurgical skin tightening
Nonsurgical skin tightening may a great treatment option if you have mild cosmetic concerns and want to avoid an invasive procedure. This nonsurgical dermal treatment may be done on most areas of the face and body, such as the abs, under the chin, upper arms, and thighs. The best patients for this procedure have mild tissue laxity and wrinkles or wish to boost the overall appearance of their skin.
Nonsurgical Skin Tightening treatment
To start the nonsurgical skin tightening treatment, the skin will be thoroughly cleansed to eliminate any oil and lotions. Local anesthesia may be used but it usually is not necessary as most patients find that any pain from the laser treatment is short lived and manageable. As soon as you are ready, the laser device will be evenly passed over the skin several times for the most efficient session. The light energy prompts the body to start producing collagen and elastin, which firms and tightens the skin. After the session is over, you will be free to leave and get back to your usual routine.
After your treatment, your skin may be slightly red, swollen, or numb. This is normal and should fade naturally over the next few days. During your appointment, Dr. Myint will discuss methods to care for your skin at home after your session, like keeping the skin protected and moisturized from sun damage. Many patients won't see visible improvements right after their procedure because the stimulation of elastin and collagen production is a slow process. Over the next few months, you will see the full results of your procedure. However, these results should last a long time and enhance the general health and appearance of your skin.
Nonsurgical Skin Tightening FAQ
How many treatments will I need to achieve the look I want?
The total number of treatments will be based on the original condition of your skin, along with your cosmetic goals. During your consultation, Dr. Myint will ask about your concerns and goals so that he can decide how many sessions would be recommended for you.
Can I have nonsurgical skin tightening with other treatments?
Yes, you can. Nonsurgical skin tightening can be performed as a standalone procedure or in conjunction with other treatments. Many of our patients decide to have nonsurgical skin tightening along with other effective procedures.
Does nonsurgical skin tightening hurt?
At Myint Oculo Facial Plastic surgery, our priority is to ensure you are relaxed over the duration of your procedure. While most men and women find that this nonsurgical treatment doesn't hurt, our staff can offer a local numbing ointment to help you feel relaxed and ensure that you have a great experience.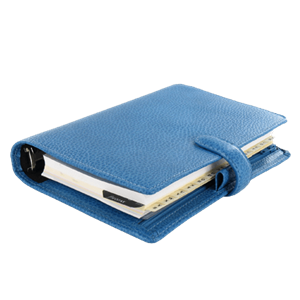 Plan Your Procedure
Recovery Time

1 – 2 Weeks

Average Procedure Time

1 – 2 Hours

Post-op Follow-up

1 Week

Procedure Recovery Location

Outpatient
Contact Us
If you want to keep your skin firm and tight while avoiding cosmetic surgery, schedule an appointment with Dr. Myint to learn more about nonsurgical skin tightening. During your consultation, Dr. Myint will personalize your treatment plan based on your unique needs and then estimate your costs. Laser resurfacing can revitalize the look and feel of your skin without the expense or recovery time of an invasive procedure. To build your nonsurgical skin treatment, call Myint Oculo Facial Plastic Surgery in Las Vegas, NV.
Related Treatments
Related Posts