What Is Nonsurgical Fat Transfer?
Loss of volume, most commonly due to aging, tends to be more pronounced around the cheeks, eyes, and jawline. At Myint Pculo Facial Plastic Surgery, nonsurgical facial fat grafting uses autologous stem cells to minimize the more common signs of aging, and it rebuilds volume by smoothing facial wrinkles and folds throughout your face using your body's own regenerative cells. By taking extra cells from areas of your body, oculofacial plastic surgeon Dr. Shoib Myint can expertly apply them into the desired sections of your face for results that last without needing invasive procedures or scarring. To learn more about autologous fat transfer to the face, contact Myint Oculo Facial Plastic Surgery in Las Vegas, NV to schedule a consultation with Dr. Myint.
Reviews
"Looking 10 Years Younger!!!! I feel confident and see the bright, young eyes I knew before - Dr. Myint performed my brow lift two weeks ago, and I absolutely love the results. The procedure resulted in minimal discomfort relieved by Tylenol for two days. Before my brow lift, I disliked looking at pictures of myself, and always appeared exhausted. Now I feel confident and see the bright, young eyes I knew before. I have tried multiple non-invasive lasers over the last few years, and have even tried injectables. I am very happy that I consulted with Dr. Myint and proceeded with a surgical procedure that will benefit my looks for many years to come. If you want youthful, beautiful, natural-looking results, treat yourself to Dr. Myint's talents. Dr. Myint is highly accomplished, has a superb bedside manner, and will provide ample information before and after the procedure."
- E. /
RealSelf /
Jun 15, 2020
"I have been a patient of Dr. Myint for the last few years and I'm extremely happy with his expertise and results. He is truly knowledgable and highly talented. A real artist in the best sense of the word. He is also very good in reconstruction surgery and in fixing the mistakes of other doctors. His results are natural and always perfect. As a model and beauty queen I wouldn't trust anyone else."
- L.S. /
Yelp /
Aug 13, 2020
"After retiring to Las Vegas in 2010, I consulted several LV doctors to find a plastic surgeon for upper eyelid surgery. All three doctors recommended Dr. Myint for the reason that he is only one of several Oculo Facial Plastic Surgeons world-wide and is the top in his field. I then googled him and was very impressed with his credentials. I went with him and since then have had several other procedures done by Dr. Myint. In all cases, I was extremely pleased with the results. He is an amazing and wonderful doctor, and I can attest that he lives up to everything stated on his website. The words: beloved, trust, passionate, cautious, and caring accurately describe Dr. Myint. I think the world of him and his staff Alexzandra and Brittney, and highly recommend Dr. Myint to anyone seeking to improve their appearance."
- J.M /
Office Visit /
Feb 16, 2023
"Had Ptosis surgery, I was absolutely terrified. Dr. Myint and his staff were fantastic, had no pain or any discomfort really, a little bruising but not bad at all! My whole experience was great! I highly recommend Dr. Myint he did a great job. Many thanks again Dr. Myint"
- J. /
Healthgrades /
Jul 27, 2022
"I had a consultation with Dr. Myint this morning. He is an oculo facial plastic surgeon. His office is located in Nevada Eye Physicians, an ophthalmology practice -- which is indeed one of Dr. Myint's expertise areas with respect to plastic surgery. The glass door entering into the suite's waiting room clearly has his name displayed. I checked in with the receptionist. Minutes later I was greeted by one of Dr. Myint's assistants and escorted into one of the practice's exam rooms--similar to any other medical practice exam room.I was clearly impressed with Dr. Myint's knowledge, his detailed explanations, and his overall patient demeanor in terms of listening/answering questions. His staff is friendly and definitely service oriented. My experience rated 5's in all aspects that are important to me. Office aesthetics is not one of those.Dr. Myint won my trust by his knowledge and "bedside manner." His support staff is first class as well. "
- K.M. /
Healthgrades /
Jun 02, 2022
Previous
Next
How does a nonsurgical fat transfer work?
Fat transfer is a two-step surgery that includes harvesting the cells and placement. Dr. Myint uses a technique called micro nanofat, which extracts very small amounts of fat and stem cells in minimally-invasive ways. To begin, Dr. Myint will perform extract fat, which will probably come from your hips, abdomen, or flanks. Once the fat and its stem cells are harvested, it can be centrifuged and then placed in syringes. Dr. Myint uses various techniques and injection angles to ensure the highest immersion rate into your skin as well as to create smoothness, including. Based on your treatment plan, fat may be injected in your cheeks, lips, and/or beneath your eyes to add volume as well as to fill in lines and facial scars. Dr. Myint may round out your treatment with skin regeneration machines and micro-infusions to guarantee optimal results.
Nonsurgical Fat Transfer FAQs
Is nonsurgical fat transfer safe?
Yes, nonsurgical fat transfer is a safe and proven procedure when performed by a skilled professional. Dr. Myint is an experienced plastic surgeon who knows how to safely harvest the fat cells from one area of your body and transfer them to another, creating a more full and youthful look without major surgery. We also use the latest techniques to ensure safe and reliable results.
How much does a nonsurgical fat transfer cost?
The cost of a nonsurgical fat transfer in Las Vegas, NV varies based on many factors such as the amount of fat that needs to be harvested and transferred, the complexity of the procedure, and any additional procedures you may need. We provide personalized estimates for each patient during their pre-treatment consultation at our facility.
How long will the results of a nonsurgical fat transfer last?
The results of a fat transfer look natural and can last for a long time with proper care. Myint Pculo Facial Plastic Surgery employs top technologies to maximize the longevity of your outcomes. Our team is happy to perform touch-up sessions if needed to maintain your desired look for as long as possible.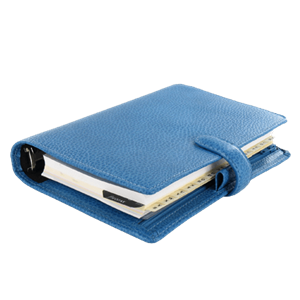 Related Procedures
Increase volume and smoothness today
Stem cell facial fat transfer is an incredible way to add volume, even out lines, and accentuate your beautiful profile. If you crave a younger, glowing appearance with little downtime, we invite you to find out more about fat transfer at Myint Oculo Facial Plastic Surgery, and how it can help you achieve your aesthetic goals. It is an outstanding option for patients who want a natural enhancement and lasting results with minimally-invasive techniques. Call our Las Vegas, NV practice today to set up your consultation with Dr. Myint for this exciting procedure.