What Is Facial Fat Transfer?
Nowadays, there are different treatments that rejuvenate the contours and volume of your face; however, facial fat grafting is rising in popularity because of its natural results and long-lasting benefits. Loss of volume, frequently due to aging, is usually most noticeable in the areas around the cheeks, jawline, and eyes. Fat grafting to the face may be used to diminish some of the more common signs of aging, and it rebuilds plumpness by smoothing fine lines, wrinkles, and folds on your face using your own fatty tissue. By liposuctioning excess fat from areas of your body, oculofacial plastic surgeon Dr. Shoib Myint can skillfully re-inject the fat into the needed sections of your face for beautiful, long-lasting results. With fat grafting to the face, you not only see a refreshed facial appearance, you smooth your body. To find out more about fat grafting to the face, contact Myint Oculo Facial Plastic Surgery in Las Vegas, NV to make an appointment with Dr. Myint.
Reviews
"Looking 10 Years Younger!!!! I feel confident and see the bright, young eyes I knew before - Dr. Myint performed my brow lift two weeks ago, and I absolutely love the results. The procedure resulted in minimal discomfort relieved by Tylenol for two days. Before my brow lift, I disliked looking at pictures of myself, and always appeared exhausted. Now I feel confident and see the bright, young eyes I knew before. I have tried multiple non-invasive lasers over the last few years, and have even tried injectables. I am very happy that I consulted with Dr. Myint and proceeded with a surgical procedure that will benefit my looks for many years to come. If you want youthful, beautiful, natural-looking results, treat yourself to Dr. Myint's talents. Dr. Myint is highly accomplished, has a superb bedside manner, and will provide ample information before and after the procedure."
- E. /
RealSelf /
Jun 15, 2020
"I have been a patient of Dr. Myint for the last few years and I'm extremely happy with his expertise and results. He is truly knowledgable and highly talented. A real artist in the best sense of the word. He is also very good in reconstruction surgery and in fixing the mistakes of other doctors. His results are natural and always perfect. As a model and beauty queen I wouldn't trust anyone else."
- L.S. /
Yelp /
Aug 13, 2020
"After retiring to Las Vegas in 2010, I consulted several LV doctors to find a plastic surgeon for upper eyelid surgery. All three doctors recommended Dr. Myint for the reason that he is only one of several Oculo Facial Plastic Surgeons world-wide and is the top in his field. I then googled him and was very impressed with his credentials. I went with him and since then have had several other procedures done by Dr. Myint. In all cases, I was extremely pleased with the results. He is an amazing and wonderful doctor, and I can attest that he lives up to everything stated on his website. The words: beloved, trust, passionate, cautious, and caring accurately describe Dr. Myint. I think the world of him and his staff Alexzandra and Brittney, and highly recommend Dr. Myint to anyone seeking to improve their appearance."
- J.M /
Office Visit /
Feb 16, 2023
"Had Ptosis surgery, I was absolutely terrified. Dr. Myint and his staff were fantastic, had no pain or any discomfort really, a little bruising but not bad at all! My whole experience was great! I highly recommend Dr. Myint he did a great job. Many thanks again Dr. Myint"
- J. /
Healthgrades /
Jul 27, 2022
"I had a consultation with Dr. Myint this morning. He is an oculo facial plastic surgeon. His office is located in Nevada Eye Physicians, an ophthalmology practice -- which is indeed one of Dr. Myint's expertise areas with respect to plastic surgery. The glass door entering into the suite's waiting room clearly has his name displayed. I checked in with the receptionist. Minutes later I was greeted by one of Dr. Myint's assistants and escorted into one of the practice's exam rooms--similar to any other medical practice exam room.I was clearly impressed with Dr. Myint's knowledge, his detailed explanations, and his overall patient demeanor in terms of listening/answering questions. His staff is friendly and definitely service oriented. My experience rated 5's in all aspects that are important to me. Office aesthetics is not one of those.Dr. Myint won my trust by his knowledge and "bedside manner." His support staff is first class as well. "
- K.M. /
Healthgrades /
Jun 02, 2022
Previous
Next
What Are the Benefits of Facial Fat Transfer?
Skin filler injections are some of the most sought-after cosmetic treatments offered throughout the world. But while these treatments use cosmetic formulas, facial fat transfer in Las Vegas, NV, gives you the same benefits with a few extra perks, such as:
Reduced risk of allergic effects
Reduces fine lines and furrows
Long-lasting results
Little to no recovery time
Gets rid of unwanted fat from your body
Minimizes the visibility of scarring
Adds volume to the lips, cheeks, and elsewhere
Delivers results
Tightens and fills out skin
Injects your body's natural fat in place of artificial fillers
How does facial fat transfer work?
Fat transfer is a two-part surgery that includes harvesting the fat and placement. Since only a minimal amount of fat is removed and grafted, Dr. Myint typically uses twilight or local anesthesia. To start, Dr. Myint will perform liposuction to remove fat, which will probably be taken from your abdomen, hips, or flanks. As soon as the fat is removed, it will be purified and then placed in syringes. Dr. Myint will use different techniques and injection angles to ensure the highest immersion rate into your skin as well as to create smoothness. Based on your treatment plan, fat will be grafted to your cheeks, lips, and/or under your eyes to add volume as well as to improve lines and facial depressions.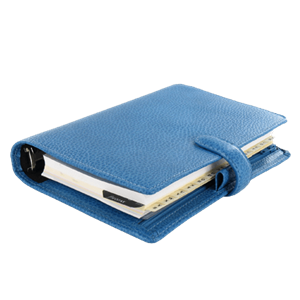 How much does facial fat transfer cost?
Your cost for facial fat transfer will include fat removal and will vary based on how much volume is being transferred. Following a complete assessment, Dr. Myint will decide how much fat is needed to achieve your goals and will prepare a personal plan. After this, he can begin to estimate costs, like facility and anesthesia fees. To help make your treatment easier to afford, Myint Oculo Facial Plastic Surgery accepts several payment methods, including low-interest financing.
How long does facial fat grafting take?
The length of time needed for your facial fat graft will depend on the amount of fat being removed, plus the volume needed to reach your goals. When your plan is developed in your consultation, Dr. Myint can discuss what you should expect, for example how long it will take. Dr. Myint takes his time to carefully place thin layers of fat with innovative techniques so your results look natural.
Can facial fat transfer be combined with another procedure?
A facial fat transfer may be performed with a nonsurgical treatment such as a wrinkle relaxer (BOTOX) or a skin treatment (for example, facial regeneration). A fat transfer is also a good way to enhance another cosmetic surgery. A fat transfer will increase volume to improve the balance of your face, which enhances the surgical results of a facelift, chin implant, or cheek implants. Talk to Dr. Myint in your consultation about all your wants so he can develop a comprehensive plan with nonsurgical and surgical procedures that reach all of your goals.
Related Procedures
Fat transfer procedures are a wonderful way to add volume, smooth out lines, and enhance your gorgeous face. When you dream about a more youthful, radiant appearance with a short recovery, we urge you to learn more about facial fat grafting at Myint Oculo Facial Plastic Surgery, and find out how it can help you achieve your aesthetic goals. It's a good choice for men and women who want a natural enhancement and long-lasting results. Call our Las Vegas, NV practice at your earliest convenience to schedule your consultation with Dr. Myint for this groundbreaking procedure.
Related Post