Las Vegas oculofacial plastic surgeon Dr. Shoib Myint is proud to offer platelet-rich plasma (PRP) and platelet-rich fibrin (PRF) therapy at Myint Oculo Facial Plastic Surgery to help refresh your facial appearance. PRP/PRF therapy is one of the most popular and innovative cosmetic procedures in the industry because of its natural origin and thrilling results. It uses your own plasma to help stimulate your skin's natural healing process, decreasing the appearance of fine lines and wrinkles. PRP/PRF therapy is also frequently combined with microneedling for a restorative facial. If you're interested in PRP/PRF therapy, call Myint Oculo Facial Plastic Surgery in Las Vegas, NV to schedule a consultation. Dr. Myint will be happy to discuss all the benefits of PRP/PRF and how it can help to boost the health of your skin.
Reviews
"Looking 10 Years Younger!!!! I feel confident and see the bright, young eyes I knew before - Dr. Myint performed my brow lift two weeks ago, and I absolutely love the results. The procedure resulted in minimal discomfort relieved by Tylenol for two days. Before my brow lift, I disliked looking at pictures of myself, and always appeared exhausted. Now I feel confident and see the bright, young eyes I knew before. I have tried multiple non-invasive lasers over the last few years, and have even tried injectables. I am very happy that I consulted with Dr. Myint and proceeded with a surgical procedure that will benefit my looks for many years to come. If you want youthful, beautiful, natural-looking results, treat yourself to Dr. Myint's talents. Dr. Myint is highly accomplished, has a superb bedside manner, and will provide ample information before and after the procedure."
- E. /
RealSelf /
Jun 15, 2020
"I have been a patient of Dr. Myint for the last few years and I'm extremely happy with his expertise and results. He is truly knowledgable and highly talented. A real artist in the best sense of the word. He is also very good in reconstruction surgery and in fixing the mistakes of other doctors. His results are natural and always perfect. As a model and beauty queen I wouldn't trust anyone else."
- L.S. /
Yelp /
Aug 13, 2020
"The results look natural and my friends and family say I look refreshed - Another plastic surgeon initially referred me to Dr. Myint because he specializes in eyelid surgeries. I also did a consultation with another surgeon, but after meeting with Dr. Myint, I knew he was the one. I was impressed by his honesty, candid responses to my questions and that he did not try to oversell me on additional procedures. I felt so comfortable with Dr. Myint that I decided to have the lower bleph and mini facelift surgeries done together because of the similar recovery time frames. Dr. Myint is a masterful surgeon with a reassuring demeanor. I had the lower bleph and mini facelift surgery 2-1/2 months ago and I am amazed and very pleased with the results. On the day of surgery, I could see Dr. Myint's experience and artistry as he did the markings and explained the procedures. I felt calm and reassured that I was in the best hands for the surgery. Dr. Myint and his staff were professional and responsive to my questions pre and post-operation. Dr. Myint was excellent at communicating what to expect during the recovery period and everything he said is exactly what I experienced. It was reassuring to know that the swelling and day-to-day changes were a normal part of recovery. I am so glad I had the two procedures done together because now I am back to my normal activities and feel I look younger and more vibrant. The results look natural and my friends and family say I look refreshed. The lower eyelid bags and jowls that were the biggest issue for me are gone. It's like the clock has been reversed 10-15 years. I highly recommend Dr. Myint if you are looking for natural looking results. Thank you Dr. Myint!"
- C. /
RealSelf /
Dec 19, 2021
"I had originally gone to another surgeon for a consultation for eyelid surgery. I told him I felt my eyelids made me look tired, old and angry. He gave me a price for my eyelids and quickly left the room. I felt like I was bothering him. My friend had gone to Dr. Myint and was so impressed with him she insisted I meet with him before deciding on a surgeon. When I met with Dr Myint I told him the same thing. I needed eyelid surgery. He said "that's not what you're looking for. You're looking for this". With that said, he lifted up my eyelid and pulled my forehead back a little. With mirror in hand he said "I think this is what you're looking for". YES!! That's it! That's exactly what I want!! It's been a little over a month since my Eyelid and Brow Lift surgery. Although I'm still healing the difference in my appearance is amazing. My husband and friends tell me I look at least 10 years younger. I have more confidence and self-esteem. Dr Myint is amazing. He's a perfectionist. He checks my healing process every couple weeks. I am so thankful my friend recommended Dr. Myint. If I had gone with that other surgeon, I would not not be happy right now. He would have given me what I asked for and not what I needed."
- R.S. /
Google /
Jul 29, 2021
"I recently had an eye lift and forhead lift with Dr. Myint. I chose him as he had performed an emergency surgery on my daughter as she was bit by a dog near her eye. She fully recovered and we can barely can see her scar. I also chose him because he specializes in not just plastic surgery but your eyes as well. The surgery went great and his entire office was very attentive. I saw him several times during the healing process and he was very patient with me as I expressed various concerns with the healing process. He seemed genuinly interested in my opinions and concerns. He addressed every one. It has been six months and I am super happy. I have seen a couple friends for the first time since Covid and they have commented on my eyes and face. It was money well spent! I highly recommend Dr. Myint!"
- L.C. /
Google /
Jul 23, 2021
Previous
Next
People who want to improve the tone and texture of their complexion are typically the best candidates for PRP/PRF therapy. Since it promotes collagen production naturally, it is also often a great treatment option for refreshing dull-colored skin. Let Dr. Myint know if you have any skin conditions, blood disorders, or anemia to ensure that it's safe for you to receive PRP/PRF therapy.
Our Platelet-Rich Plasma Technique
Once you're seated comfortably in one of our private treatment rooms, a small amount of blood will be taken from your arm and placed in a centrifuge. Most of the time, we draw around four tablespoons, or one vial's worth, of blood. After about 15 minutes, the different components of the blood will separate and be ready for injection. We'll load your condensed plasma or fibrin into a syringe and inject it into the treatment areas. Once your treatment is complete, you'll be free to go home and resume your usual day.
The extracted plasma or fibrin helps to promote the natural production of elastin and collagen in order to reveal tauter, more youthful-looking skin. Since PRP/PRF uses your own blood, there is no risk of allergic or adverse reactions. You can expect your face to be a little red following the procedure, as traces of red blood cells can make it into the injection. You can apply a cold pack to the injection sites to help reduce discomfort or minor swelling. Dr. Myint recommends you receive treatments every 4 – 6 weeks.
How much does PRP/PRF therapy cost?
Your cost for PRP/PRF therapy will be dependent on your skin condition, aesthetic goals, the number of treatments necessary, and if it's performed with another procedure. Dr. Myint will come up with a cost estimate during your initial consultation at Myint Oculo Facial Plastic Surgery and discuss payment methods we accept.
How long do results from PRP/PRF therapy last?
Improvements from PRP/PRF therapy can last for up to eight weeks. The longevity of the results will vary with each person. The benefit of PRP/PRF therapy is that it doesn't require incisions or a long recovery period, plus it is easier to afford. Dr. Myint often recommends his patients get treatments every 4 – 6 weeks to maintain optimal results.
What are the risks and complications of PRP/PRF therapy?
Potential risks for PRP/PRF therapy on its own are very mild and include prolonged bruising and swelling. If combined with microneedling, potential risks include mild scarring, pigment changes, and delayed healing. That's why it's important to have cosmetic treatments performed by an experienced provider like Myint Oculo Facial Plastic Surgery.
Will PRP/PRF help replenish volume?
A treatment of PRP/PRF therapy cannot restore volume in areas like your cheeks and lips. Although PRP/PRF injections offer great results since they rejuvenate the appearance of the skin and stimulate the production of collagen and elastin, it is not meant to boost volume. If you would like to contour areas of the face that have lost volume, you may be a better candidate for dermal fillers.
Is PRP/PRF therapy painful?
Getting PRP/PRF injections feels similar to a BOTOX® or dermal filler injection with the extra step of the plasma extraction. Typically, patients will feel a little pinch or pressure when the needle pierces the skin. If you are worried about pain or discomfort, ask about including numbing cream before the injection is performed.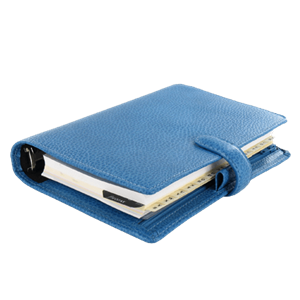 Plan Your Procedure
Recovery Time

1 – 2 Weeks

Average Procedure Time

1 – 2 Hours

Post-op Follow-up

1 Week

Procedure Recovery Location

Outpatient
Contact Us
With PRP/PRF treatments, your skin will be healthier and brighter than before, producing a refreshed and youthful appearance. This treatment is typically ideal for patients who prefer a natural method of skin rejuvenation that provides stunning results. Treatment costs for PRP/PRF therapy vary depending on your unique concerns and whether it's performed alongside another cosmetic treatment. We will estimate your costs during your consultation at Myint Oculo Facial Plastic Surgery then discuss payment methods, as well as seasonal specials. For more information about this exciting procedure, call our Las Vegas, NV office to schedule a consultation with Dr. Shoib Myint.
Related Treatments
Related Post